EBFYC Welcomes You!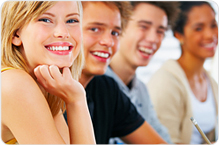 We are a gathering of youth and children's workers from Baptist Churches and Unions who share a passion for sharing the good news of Jesus. In order to make this possible we intend to support our workers through providing access to relevant resources, training and support. Please explore the pages and find out about our projects, aims, training and events. Whether this is your first visit to this website, or you are a regular visitor, we hope this website will be a useful resource to you.
Youth and Children Committee Executive Members
The European Baptist Federation has for many years been led by various elected representative committee members from EBF nations. This executive takes upon itself to offer an annual conference and training resources for the Baptist Family of churches and unions from the EBF nations.